In some cases, decks allow for more creative and innovative functionality than patios. If your house is raised, a raised deck can keep the outdoor space elevation the same as the floor of your home. Also, if you have a large tree in your backyard, a raised deck may make more sense to protect the roots of the tree from harm.
Therefore, decks work better than patios around large trees that have intruding roots and are usually a better transition to the outdoors on raised homes.
Our beautiful but low-maintenance decks are built using either natural wood or composite materials (see below for details).
Decks also allow for different height levels and also allow for more unique higher views of your entire yard and also possibly views the skyline of the city or countryside.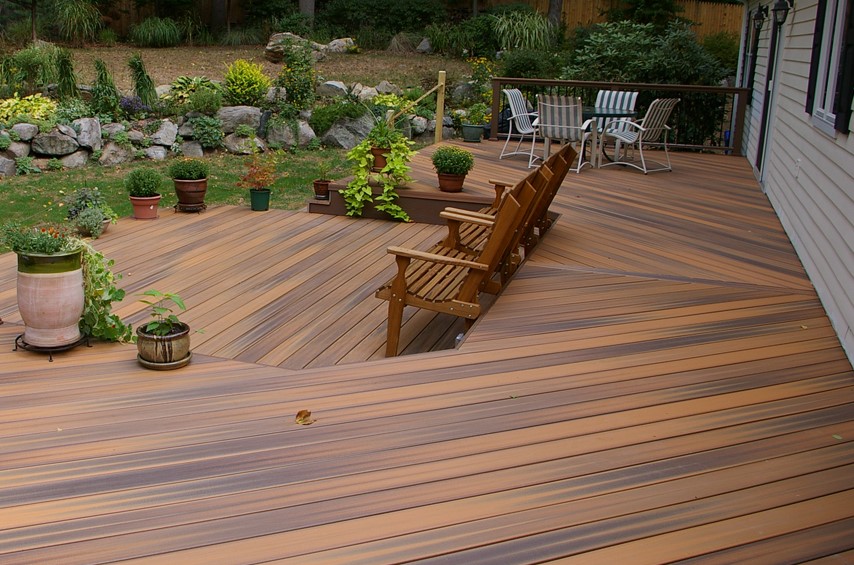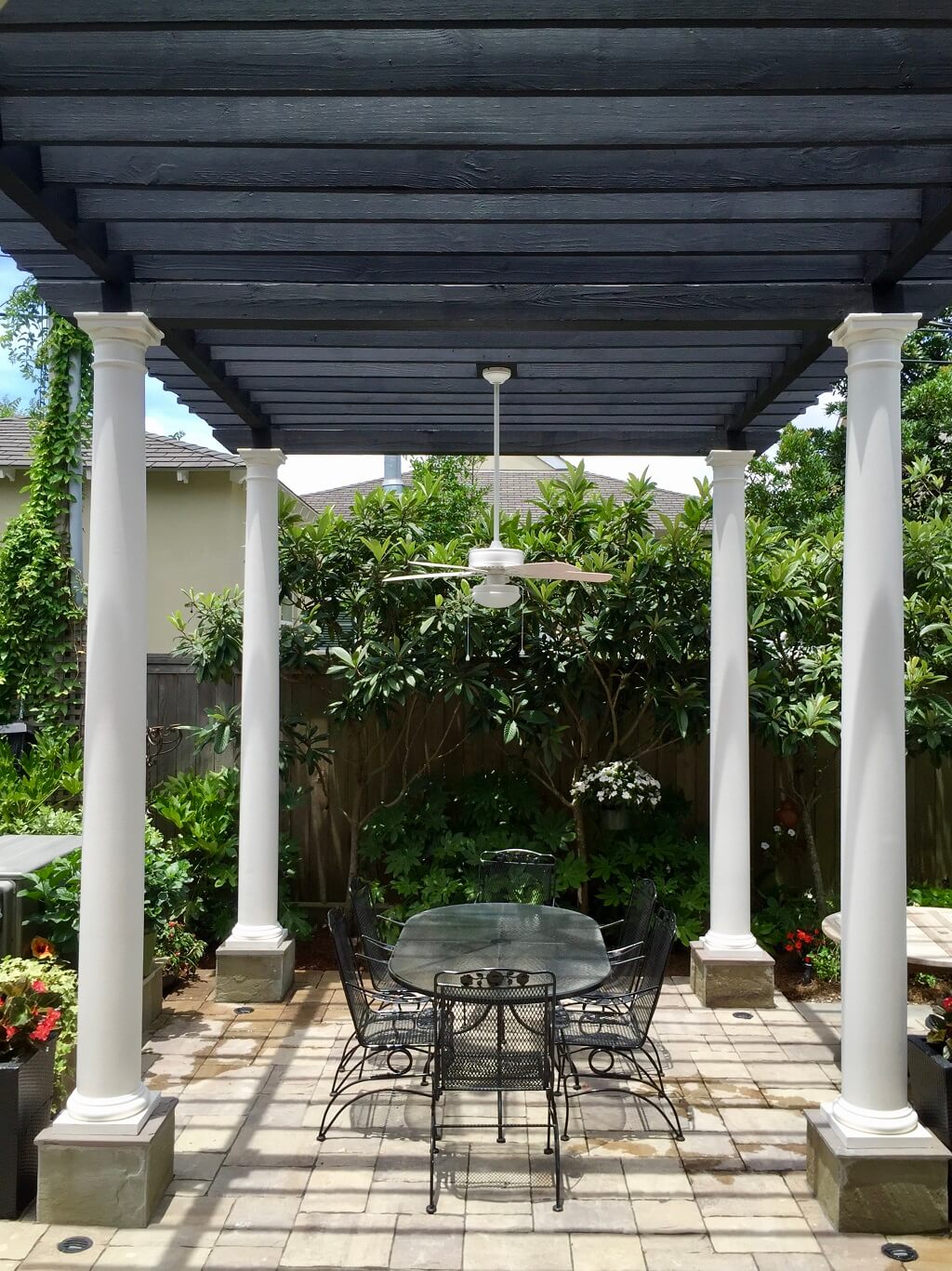 With our incredibly hot summers in Louisiana, any patio or courtyard would not be complete without a pergola to provide some cooling shade. Our pergolas range in size, shape, style, and colors. Most of our pergolas are made from natural wood and can be painted or stained to your particular taste.
We design and install open-air pergolas that provide shade during the day but also allow you to gaze at the stars at night, and we also offer reliably covered pergolas to protect you and your furniture from sun and rain.
Our landscape architects will custom design a pergola for your exact space and needs. Please visit our photo gallery to see the many different pergolas that are available.
Our low-maintenance natural wood decks are built using many types of disease-resistant wood, such as treated pine, cedar, and cypress. These natural wood decks have a look and feel like no other and can be stained or painted to match your taste.
When Artscape Land Design professionally builds a deck, our carpenters use only the best grade of lumber (with the minimum amount of knots and imperfections). We also only use high-grade stainless fasteners such as deck screws (instead of nails) and our beams and joists are designed and built to be strong enough to last the test of time. Keep in mind that natural wood needs to be maintained with stains, water-proofing, and/or new paint every year. If this is too much maintenance for you, you might prefer a composite deck.
A great alternative to natural wood decking is composite decking. Maintaining a natural wood deck with all the rubbing, sanding, staining, and painting (not to mention the splintering or warping of wood) can be an outright grueling chore. So since the 1990s, composite decking has gotten more and more popular with homeowners. Composite decking consists of sawdust combined with recycled plastics.
Every 20 feet of decking contains about 30 pounds of material that could have ended up in a landfill. Composite decking has come a long way, and not only does it look and feel like real wood, but it also does not require any maintenance other than an optional annual pressure washing.
Ask us if composite decking is right for your new deck project. Artscape Land Design can give you an estimate of the cost difference compared to natural wood, and we have samples of various composite decking brands, textures, and colors to suit any deck project.