Why go out of town for vacation when you can get away to a tropical paradise steps away from your back door? For the last two decades, Artscape Land Design has been designing stunning water features such as swimming pools, ponds, and fountains. Best of all, our pools are custom-designed by the architect for your specific outdoor space.
Some of our designs include contemporary pools with clean lines, narrow exercise lap pools or natural, soft curved pools, or even small garden pools to fit small spaces. Many of our pools now have a focal point stone or brick wall behind them and include waterfalls, shallow sun tan ledges with bubblers, bench seating and hot tubs to improve your pool experience.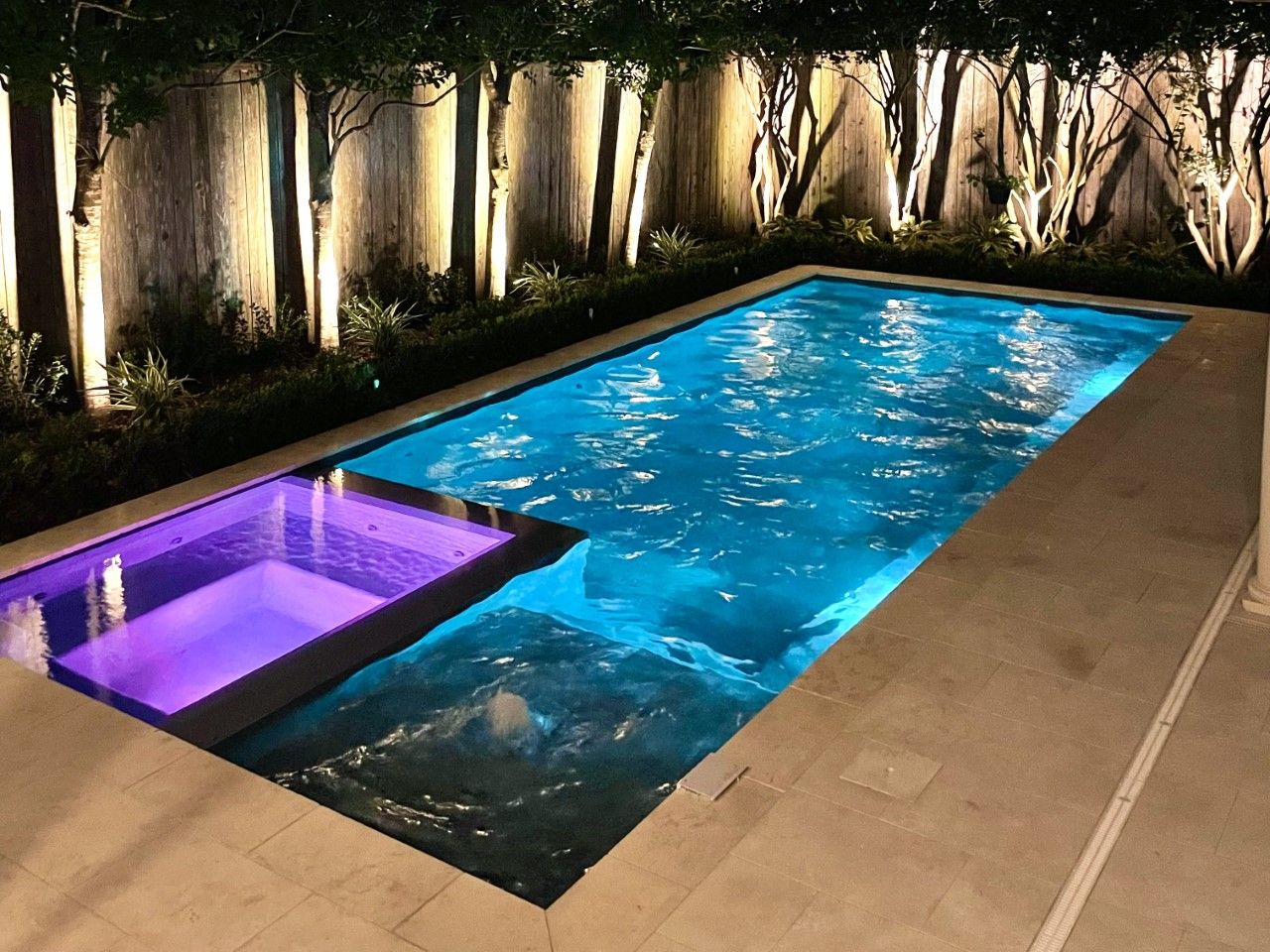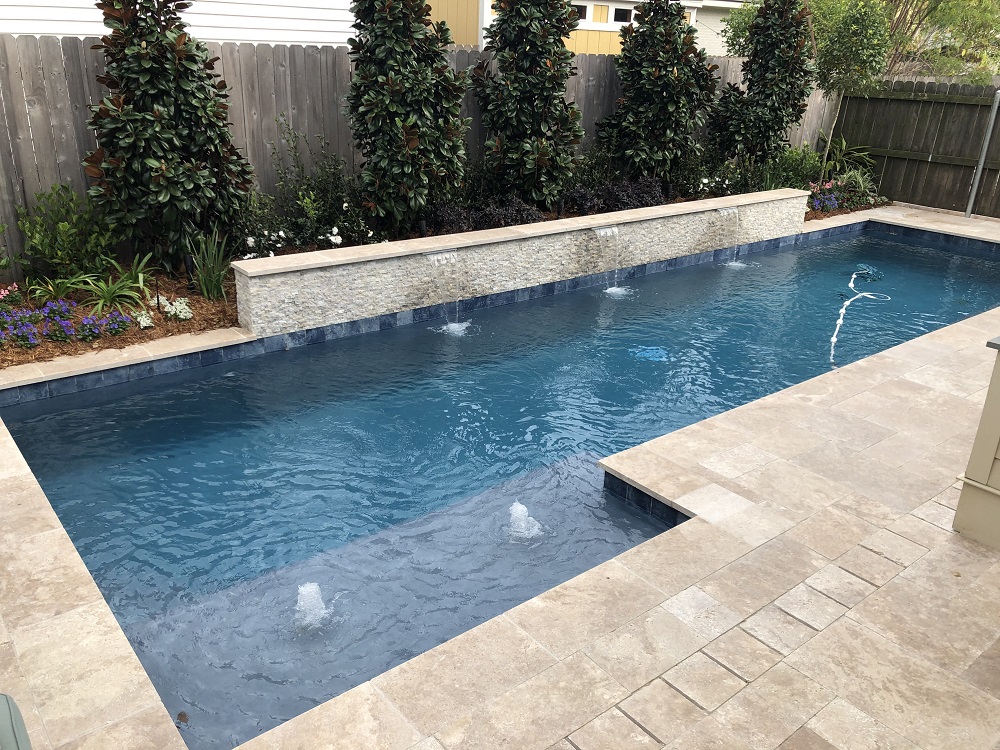 Each distinct water feature designed by Artscape Land Design is surrounded by ample pool deck areas and background of lush landscaping. Imagine relaxing in your pool to the calming sound of cascading water. Imagine water looking bluer than you've ever seen before. Whatever your dream pool space you have in mind, Artscape Land Design can create it for you in your backyard.
Should I Contact A Pool Company First?
No. To get the best results, your new pool should be designed by a professional landscape architect rather than a pool contractor. The landscape architects at Artscape Land Design create all original pool designs that are specifically designed for each client's needs and desires.
In addition, by hiring a landscape architect instead of just a pool company, the entire backyard space is designed together to work together in harmony to create the most beautiful and functional outdoor space.
Artscape Land Design can also professionally install your pool for you. We only design and install a few pools a year, so you will get the best quality construction and project management by using Artscape Land Design for all your pool design and construction needs.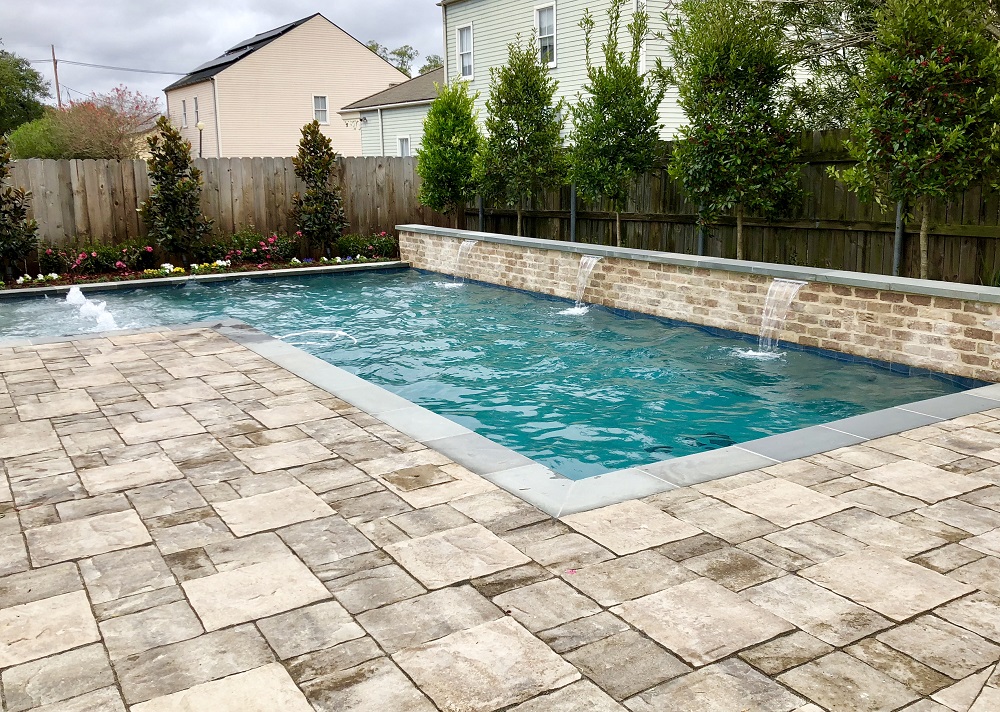 Does Artscape Land Design remodel existing pools?
Yes, our dedicated team can work with any existing outdoor environment. Sometimes our clients need their existing pool remodeled with new plaster and coping.
Sometimes it's adding a wall and waterfalls to an existing pool. Sometimes they need a new stone, brick, or paver pool deck. We can do all of this for you. At Artscape Land Design, we can make your existing pool look brand new again.