Nothing makes a first impression like a stone or antique brick courtyard set against a stately garden. Besides being aesthetically pleasing, a patio or courtyard is almost a necessity these days. Hardscaping, named for any hard, non-living outdoor material, ranges from patios/courtyards and driveways to walkways and even retaining walls.
Whether it's a flagstone patio, paver driveway, or a brick walkway, you are sure to ask Artscape Land Design about the possibilities of a hardscape element. We also construct professionally designed outdoor rooms such as stone courtyards or brick paver patios that are known to substantially increase property values and "Wows" amongst your guests.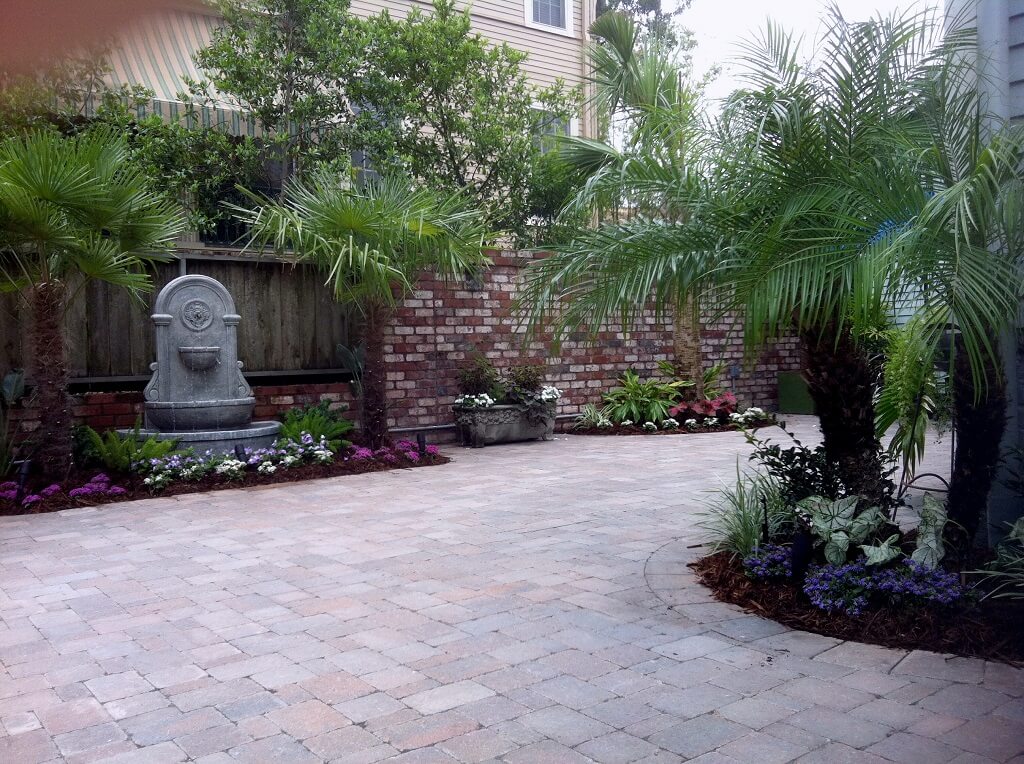 With all the advances in styles and material technology, pavers can help you transform any outdoor area into a functional work of art. Pavers are individual concrete pieces that are durable, low maintenance, versatile, and are pervious, meaning they allow some water to percolate through.
Also, unlike solid concrete, paver projects are easily repairable. In addition, since they are individual pieces (with a lifetime warranty against cracks), they are more durable as well. Most important, pavers are very reasonably priced.
What Brand And Style Of Pavers Should I Use?
Artscape Land Design only sells the highest quality pavers available on the market. At this time, we recommend Belgard brand pavers. This is a global company that sells the most beautiful and most top quality pavers. As for the style of the paver we recommend, it depends on the architecture of your home or business.
We have anywhere from the ambiance of old-world cobblestone, the replica of a French Quarter courtyard stone, or the contemporary look of cut flagstone. Pavers come in various sizes, shapes and many different colors and most of all, do not require a concrete base. Therefore, paver hardscaping is reasonably priced and earth-friendly.
If your budget allows, natural flagstone is another smart choice of material. Yet, since real stone is a natural product and more fragile, we highly recommend a concrete base and mortaring the stone to this base.
Flagstone has a rich, earthy ambiance and is what was used in most historic French Quarter courtyards. Flagstone is a popular choice, whether it's bluestone from the mountains of upstate New York or it is tan/brownish flagstone from the Rocky Mountains.
Flagstone can also be purchased cut in square/rectangular pieces or natural irregular pieces. It may be one of the more expensive options, but nothing makes a more striking first impression or can raise a property's value more than the use of natural flagstone.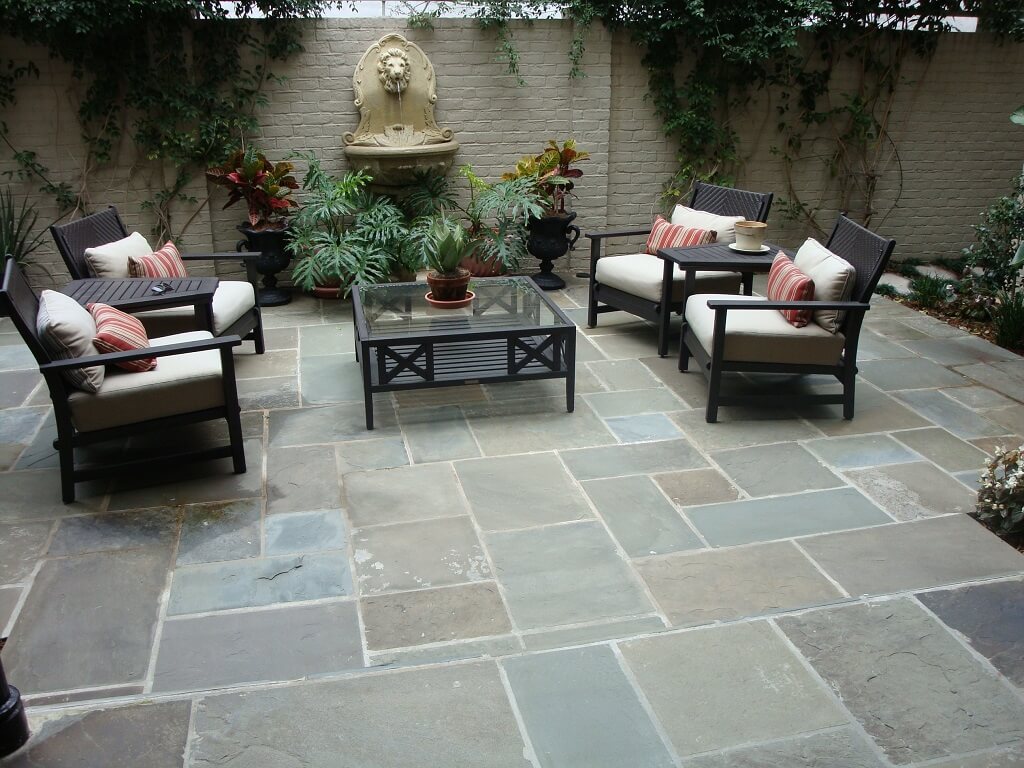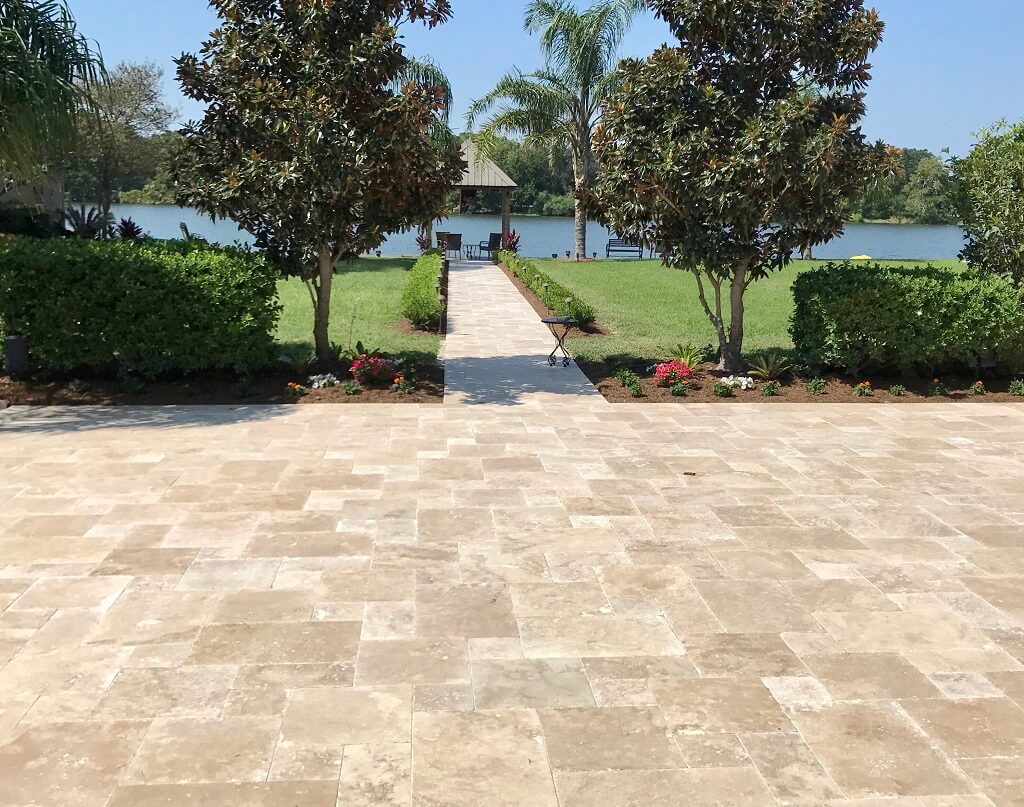 One of the newest hardscape materials now used in landscape applications is a natural flagstone from Turkey. Many clients already have travertine tile in their kitchens and baths because of its beauty, pleasing texture, and low-maintenance. This "outdoor" travertine stone is sold as sizeable rectangular cut outdoor pavers that come in several colors and sizes.
The colors range from ivory white to beige and tan to even silver/grey. These stone pavers are roughly 1.5" thick and can be purchased in a French pattern, which includes six different large sizes. Also, travertine stone has a slight pleasing texture and is "cool" to the touch, which makes it work perfectly for pool decks and patios in warmer climates.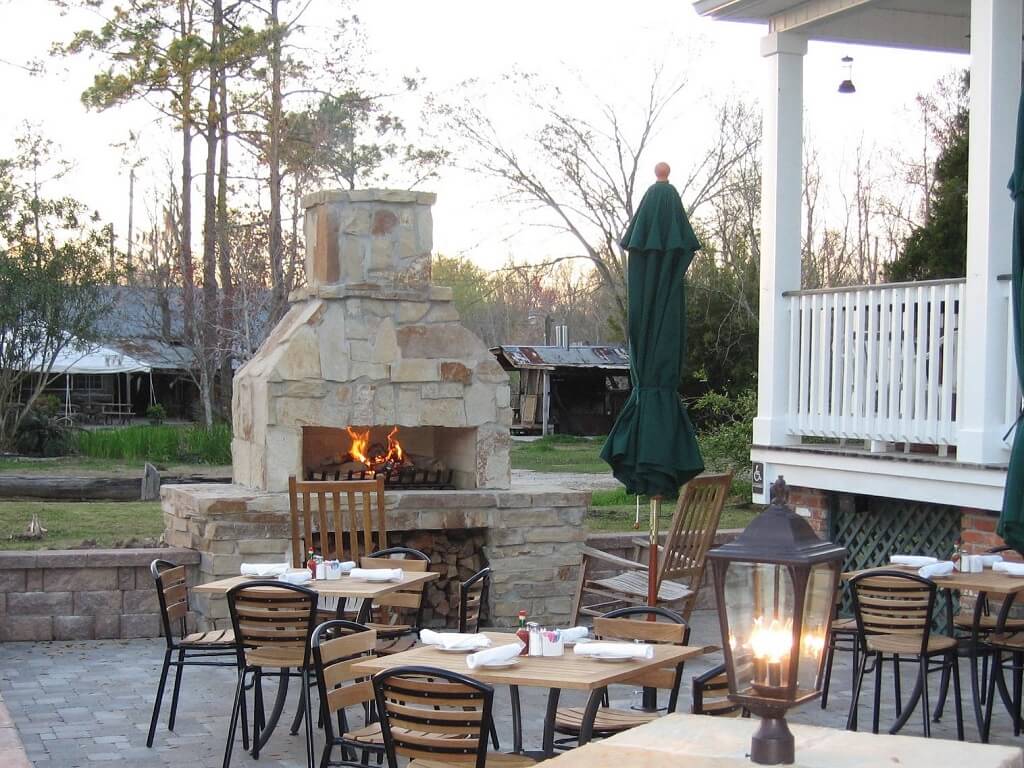 Outdoor fireplaces and fire pits are the latest way to warm up the mood of any day or evening. Their flames keep us warm in winter, and their aesthetic beauty can easily be the focal point of any backyard setting.
The outdoor fireplaces designed and built by Artscape Land Design are not only beautiful but functional as well. The fireplaces come in kits made from concrete that come in various styles, shapes and sizes. After the base kit is built, the fireplace's façade is then covered with beautiful hardscape material such as natural stone, brick, pavers, or stucco.
There are other design options as in the type of mantle, storage areas for firewood, and of course, a patio or courtyard space in front of it. These outdoor fireplaces will be a stunning focal point for any outdoor space and they function just like any other indoor wood burning fireplace.
Artscape Land Design will design and build it for you; all you have to do is sit back and enjoy the warmth in your back yard.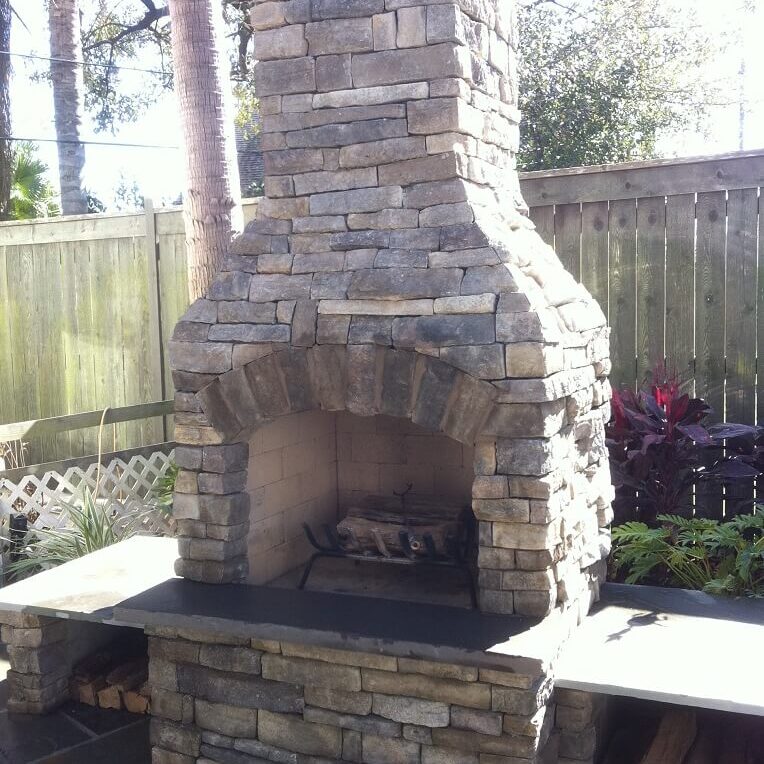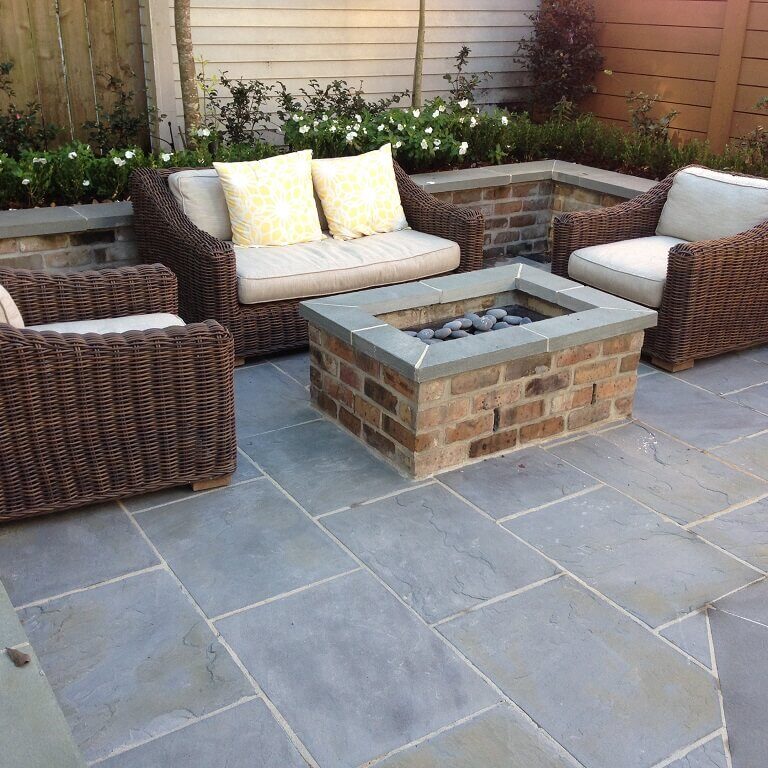 Fire pits are currently one of the most popular elements in outdoor design these days. The pits we design are made from paver wall units or concrete masonry units (CMU), which we then cover in natural stone or brick.
These versatile fire pits come in designs that are circular, square, or rectangular and are built in various sizes from about 3' in diameter to 5' in diameter. The fire pits are usually about 12" to 24" tall and in many instances, we build an 18" to 20" tall retaining seating wall around the fire pit for your gathering of friends or family.
Our fire pits have the option to be either natural wood-burning or automatic lighting natural gas pits. Whether it's a natural wood-burning or an automatic natural gas, fire pits are the perfect way to stay warm and to roast marshmallows and smores with family and friends.
Ask your landscape architect at Artscape Land Design to add a fireplace or fire pit to finish out the design of your outdoor space. You are welcome to contact us for more information on these fire features. So, whether you would rather a traditional fireplace or a versatile fire pit, either can be designed and installed by Artscape Land Design to be the perfect outdoor place to be in the cold months of fall and winter.