Pavilions & Outdoor Kitchens
These days, almost everyone would love to have a "Man-Cave" or a "She-Shed." Unfortunately, in Southern Louisiana, we do not have the options for basements in our houses. Therefore, outdoor open-air covered pavilions are very popular. Pavilions are open-air buildings with a solid cover that are stand-alone or attach to your existing residence.
Pavilions allow your house to flow seamlessly to the outdoors and create living rooms in the outdoors, essentially adding useful square footage of the living area.
These pavilions usually have no walls or only two solid walls to take advantage of breezes to cool the space. We often design the building to match the existing architecture of your residence so it looks like it was original to the house.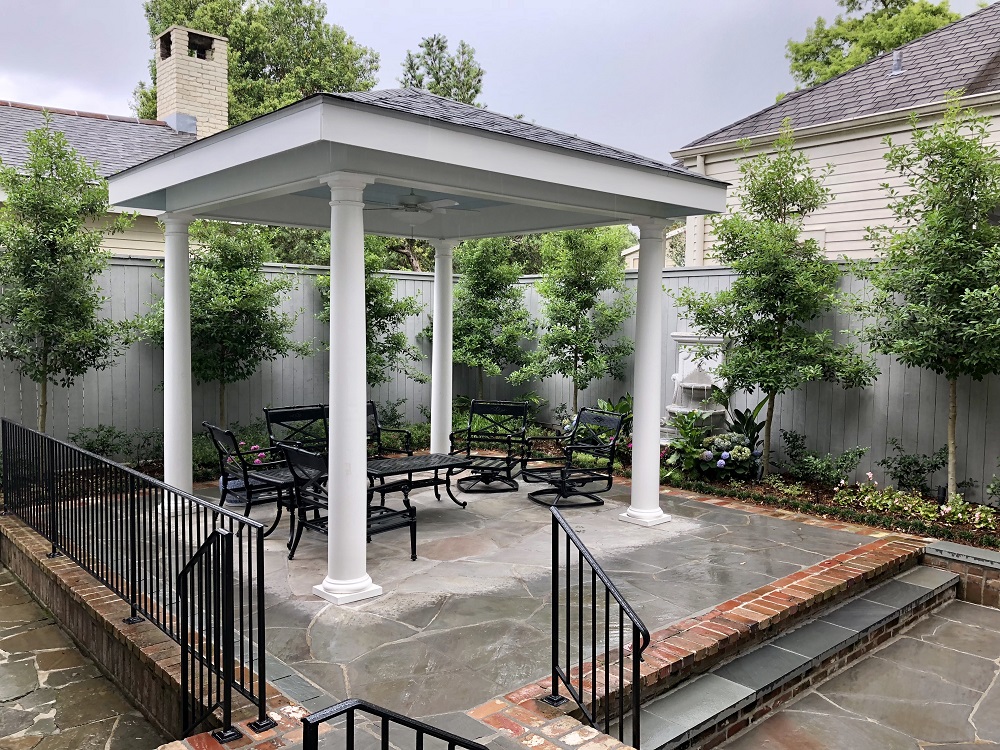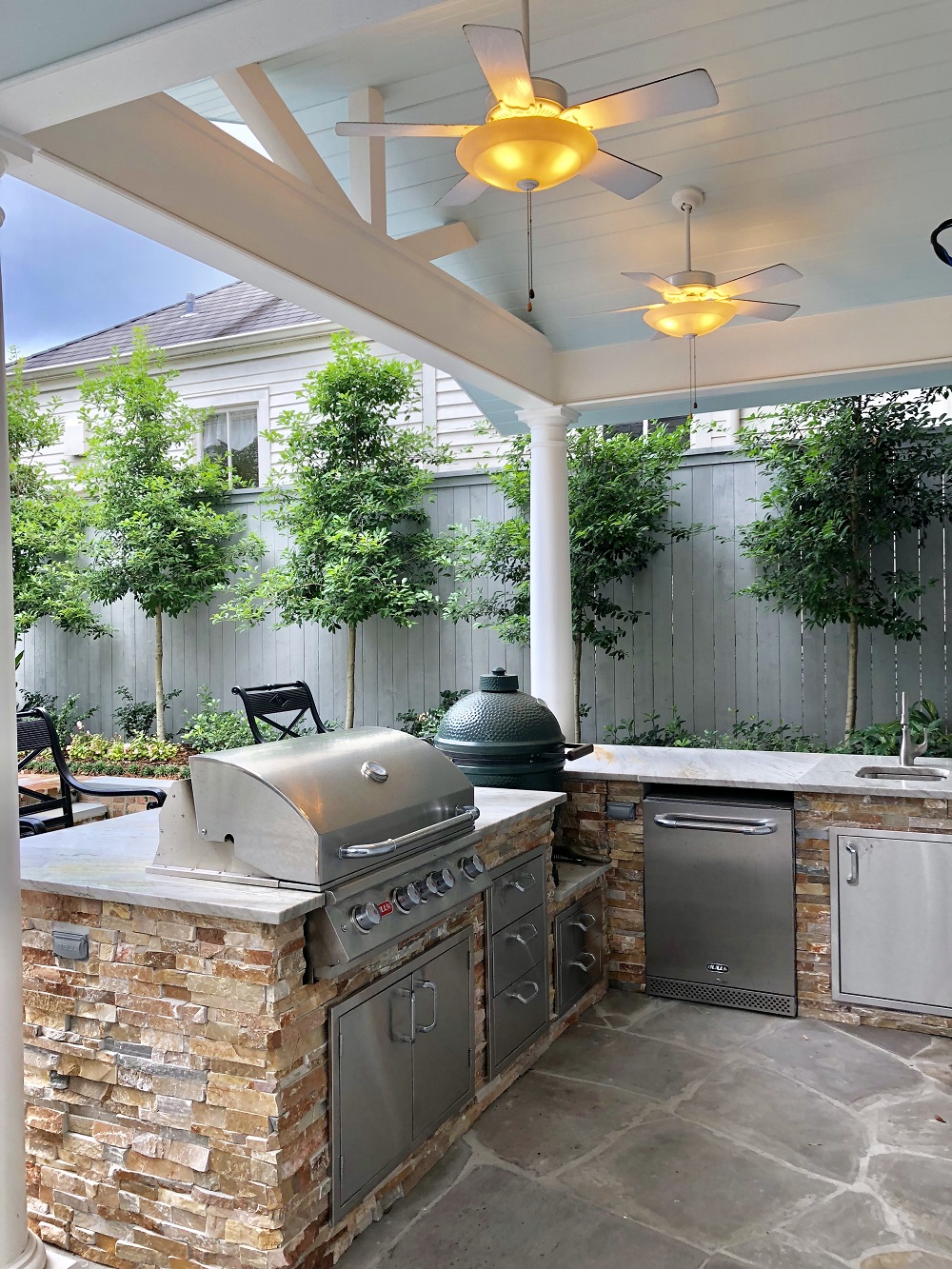 Pavilions usually can house comfortable and stylish furniture, television sets, a bar, and even a full outdoor kitchen and much more. Pavilions are one of the most popular landscape additions because they add enjoyable, livable space and substantially raise the property value.
Artscape Land Design can custom design a Pavilion just for you, and our skilled carpenters can professionally build the structure as well. We use careful planning, master craftsmanship, and quality materials, when designing and installing your new pavilion.
Our licensed landscape architects can ensure that your outdoor kitchen will be well designed and built to last for you and your family to enjoy and make memories of a lifetime.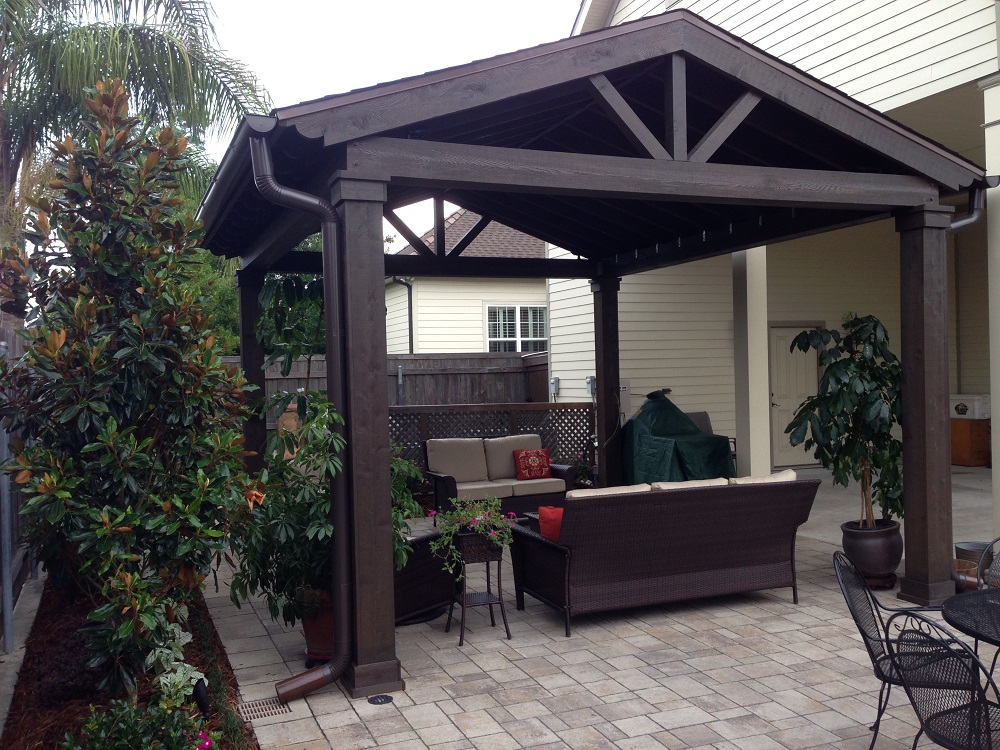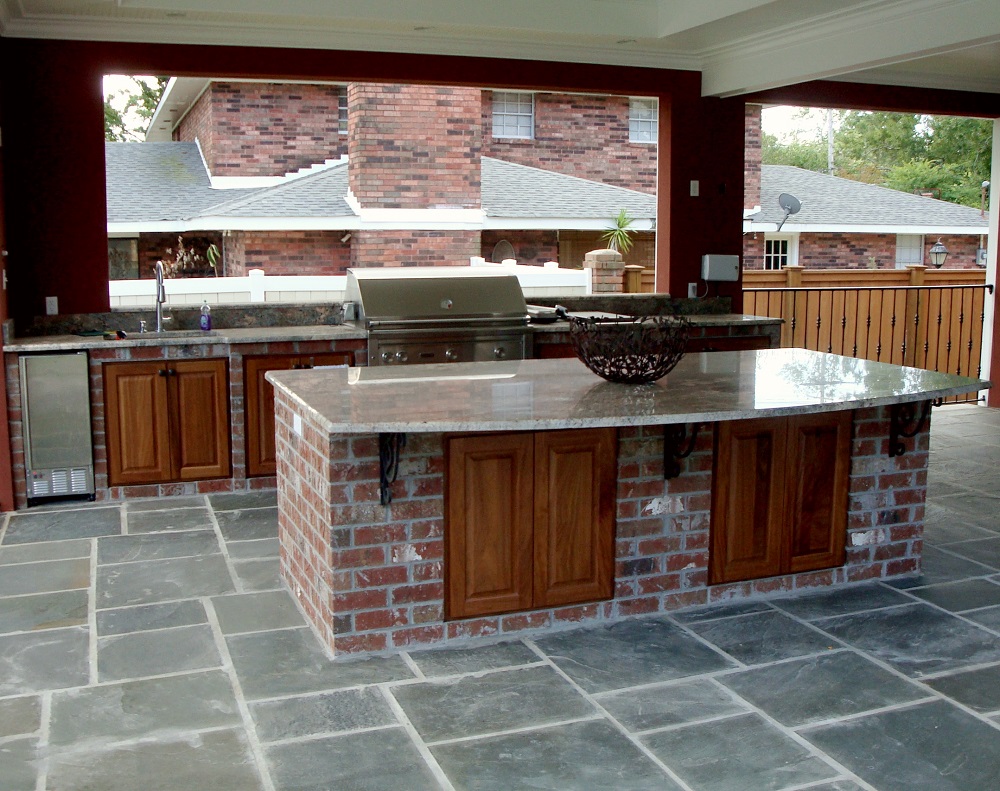 Let's face it, the kitchen is the new family room. But these days, the same can be said for the outdoor kitchen. Outdoor kitchens are becoming the new common gathering place for friends and family, especially in a town known for its love of food.
These outdoor kitchens usually include a granite bar, with a built-in outdoor grill, a stainless steel refrigerator, and maybe even an ice maker and a smoker or place to boil seafood.
Artscape Land Design can custom design your outdoor kitchen for you, with or without a Pavilion covering it.
We can also professionally build it for you, where you get to select the layout, the countertop stone, and all appliances. The only thing better than a fabulous outdoor room is an outdoor room with a bar and kitchen!
Where Do I Start With Any Outdoor Room Or Kitchen?
Hiring a licensed landscape architect from Artscape Land Design would be our suggestion to guide you on the right path. We would help you layout the design of the kitchen, bar, and appliances, whether it is a straight island, an L-shaped or U-shaped design. Also, do you want an open-air kitchen, a pergola built over it or a substantially covered pavilion (see above).
Do you want a full kitchen with all the bells and whistles or just an island with a grill? Regardless, this design will be carefully created by our architects to fit your lifestyle, and it can be built by our team of skilled contractors who have over twenty years of experience building quality projects.