Well-designed outdoor lighting can dramatically enhance your residence or business by illuminating the architecture and gardens. Directional uplights illuminate entire trees and the architecture features of your home while path lights provide security, safety, and protection of your property.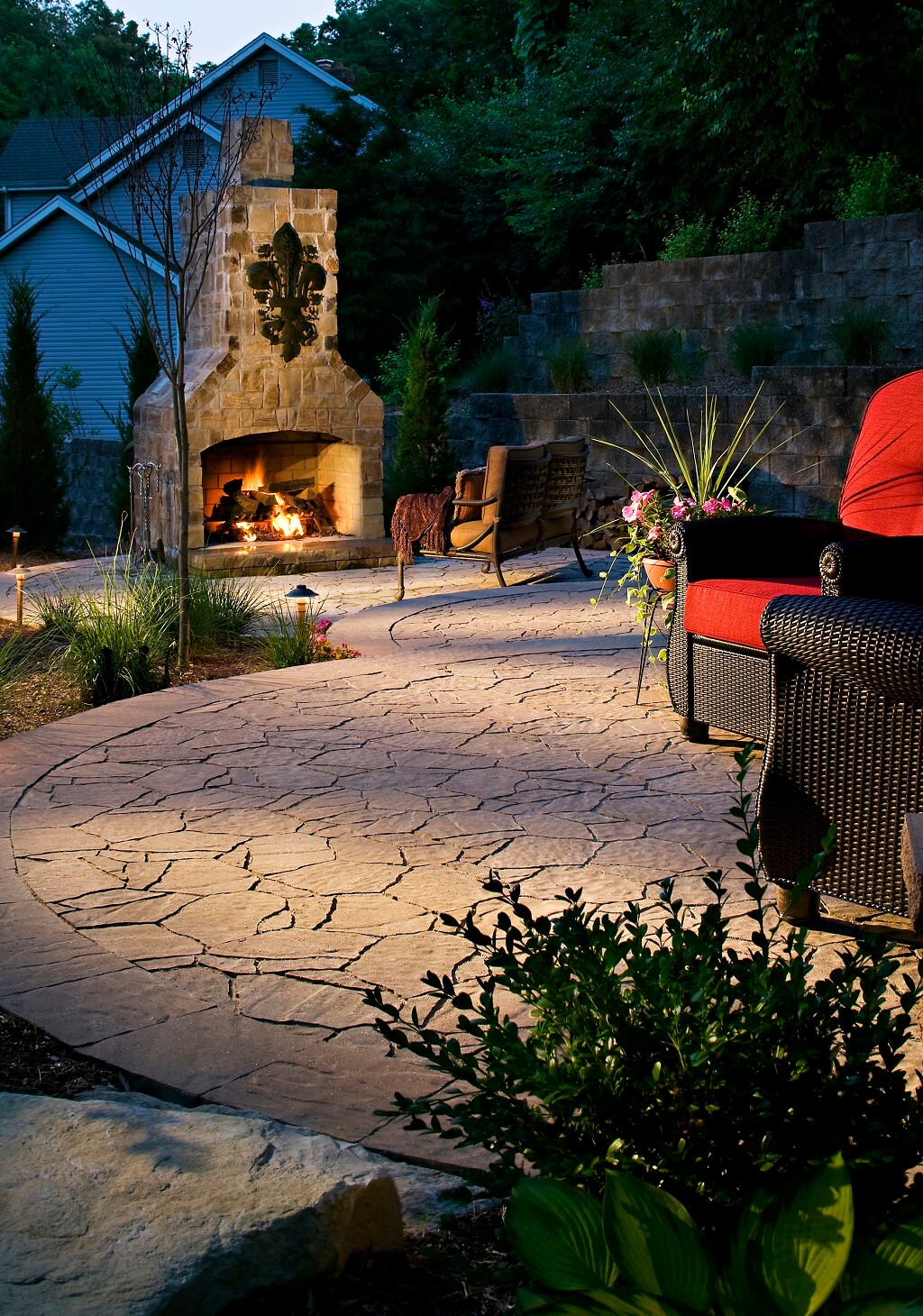 Outdoor lighting in your backyard is perfect for evening entertaining or just relaxing with family. Using soft, natural evening lighting, these systems enhance any outdoor space. Not only aesthetically beautiful, but outdoor lighting also increases security and safety around your entire residence or business.
With an outdoor lighting system from Artscape Land Design, you can dramatically improve the curb appeal and safety of your property.
How Will My Lighting
Fixtures Hold Up?
Artscape Land Design recommends and only uses high-quality brand Vista Professional Outdoor Lighting for all of our exterior projects. Their fixtures are made from sturdy cast aluminum, which are strong, waterproof, and rustproof. The transformer control boxes are also reliable, rust-proof stainless steel and include an automatic timer so the lights come on and off even while you are out of town.
Artscape Land Design installs only high-quality Vista Brand light fixtures that come in all shapes, colors, and sizes.
Energy-efficient and earth-friendly LED lighting systems are recommended, saving you not only on your electric bill but also from the need to change the bulbs (LED bulbs last for over 20 years).
Please contact us or come by our office for more information and if you would like us to send you a Vista brand lighting brochure.